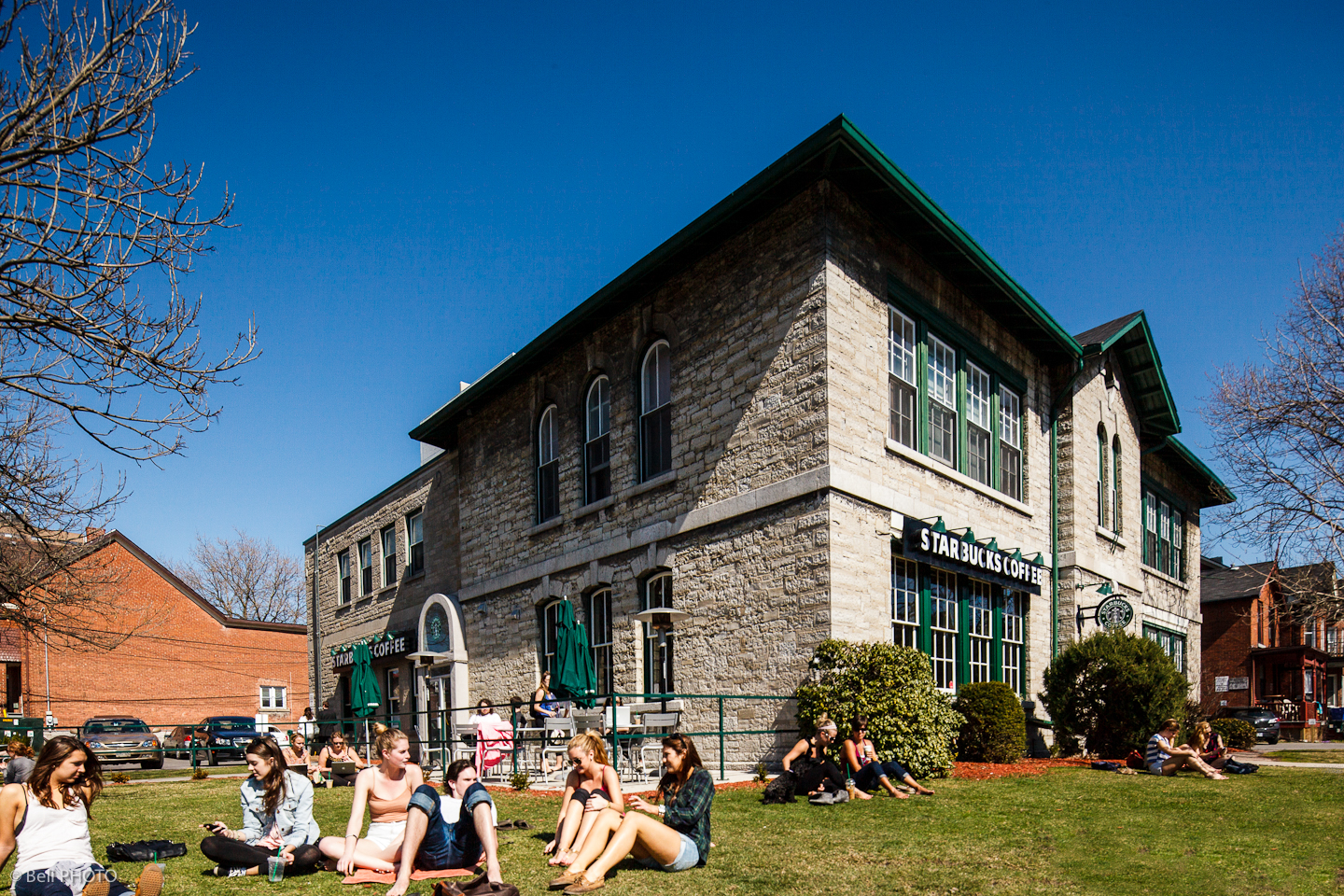 329 Johnson is our Louise House community. This unique community boasts many unique features including the prefect location for any student. Louise House is just minutes from Queen's University, directly beside Metro grocery and only a few blocks away from the downtown core. This community even has a Starbucks on the ground level for a conveinent study location and safe, well lit meet up spot for friends.
girl's residence tour
Girls Residence Room - $795.00/month
Internet/Utilities Included
On-Site Parking Available Upon Request
2 Bedroom Tour
Studio Suite - $1,500/month
2-Bedroom Suites - $2,300/month
3-Bedroom Suite - $2,400/month
Water included
On-Site Parking Available Upon Request
The historic Louise House has been fully renovated with many premium features, including granite countertops, hardwood floors, exposed limestone and stainless steel appliances. The common areas in the building are cleaned 3 times a week by our professional cleaning staff; all groundskeeping is also looked after. This property receives garbage valet service and bi-weekly housekeeping.
Along with the Starbucks on the ground floor there is one 3 bedroom suite and a studio suite. On the second level there are two 2 bedroom suites along with 7 rooms for our all-girls residence. In the all-girls residence there is a large common area, along with a spacious kitchen and a shared bathroom.